"The cafe, the coffee shop - it's all just a front... a front for MINISTRY."
The M58 Cafe was designed to further facilitate the kind of "surrounding ourselves with godly community" seen in Acts 2:42: "And they continued steadfastly in the apostles' doctrine and fellowship, in the breaking of bread, and in prayers." It's not about the food, it's about the fellowship. It's not about the building, it's about the body. Come join us for excellent food, in an excellent place, at an excellent price, for an excellent cause.
Lots of great things are happening behind the scenes with the cafe renovation! In order to focus on the construction, we will be closing the cafe on Friday, November 15th. When it's ready, it will reopen as the exciting new COMMON TABLE.
We can't wait!
Not only does the World Cup Coffee Shop have the best Americano around (and latte, and mocha, and frappe, and...), it's also our home base for the Missions ministry of Calvary Chapel Chattanooga. You can find info about our missionaries, enjoy a great cup of coffee, and know that a portion of all proceeds goes to missions - even the tip jar!
So drink up, and do good.


Hours
------
Wednesday - Friday: 8:15am-2pm
Saturday: 3:30-8:30pm
Sunday: 8:15am-1:30pm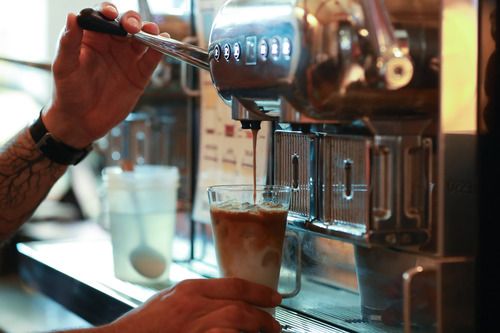 If you are wanting to host your event at Calvary Chapel, please fill out our event form and we will get back to you as soon as possible.