Common Table & Coffee Shop
The Common Table was designed to further facilitate the kind of "surrounding ourselves with godly community" seen in Acts 2:42: "And they continued steadfastly in the apostles' doctrine and fellowship, in the breaking of bread, and in prayers." It's not about the food, it's about the fellowship. It's not about the building, it's about the body. Come join us for excellent food, in an excellent place, at an excellent price, for an excellent cause.
Common Table Coffee Shop has the best Americano around (and latte, and mocha, and frappe, and...), it's also the first thing you'll see when you arrive at Calvary Chapel Chattanooga. Let us start your day with a hot cup of coffee or protein smoothie.

Due to the start up nature of the restaurant in these uncertain times, hours may vary. Please visit our website for current hours of operation.


Hours
------
Wednesday - Friday: 8:00am-2pm
Saturday: 4:00-9:00pm
Sunday: 8:00am-2:00pm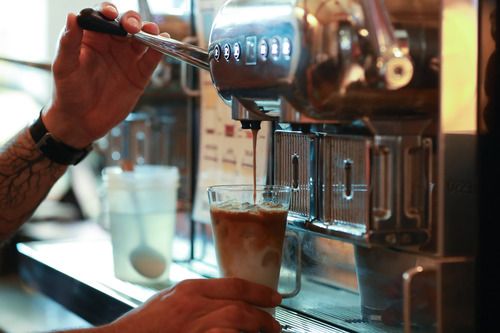 If you are wanting to host your event at Calvary Chapel, please fill out our event form and we will get back to you as soon as possible.